IOT Solutions World Congress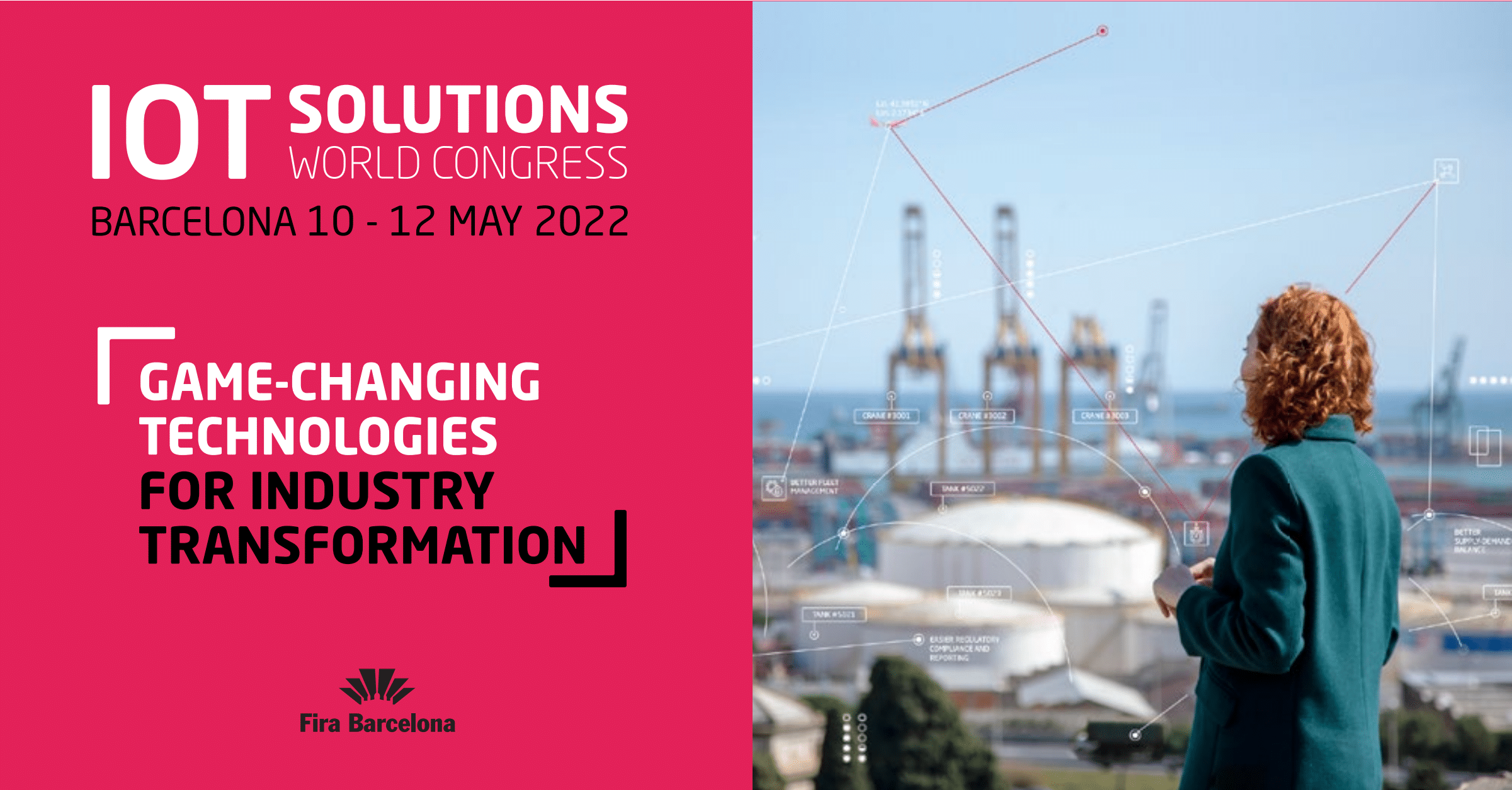 Date de l'événement :
10/05/2022
Heure de l'événement :
10:00
Lieu de l'événement :
Fira Barcelona Hall 8, Gran Via venue – Nord Entrance
Emerging technologies are disrupting industry and technological innovation is rapidly changing our world. Traditional industry lines have blurred, with cross-sector ecosystems even more critical for success in today's digitally transformed, disrupted world.
In this new operating reality, business today is anything but usual! We are all being asked to rethink roles and responsibilities — to be more innovative, more agile, more collaborative, more
Game-Changing!
The IOTSWC 2022 edition is where leaders, across the organization, learn to navigate what's next. A new edition that will showcase the game-changing solutions & technologies that are disrupting and transforming industry and celebrates the business and technology executives creating a powerful competitive advantage.
Dans le cadre de notre partenariat Ambassadeur, vous pouvez profiter de réductions pour participer à l' IOT Solutions World Congress :
Obtenez 50 % de réduction sur le « IOT Solutions World Congress Full Pass» avec le code « WBNMAW9M » : Je m'inscris
Obtenez 100 % de réduction sur le « Expo Visitor Pass +» avec le code « QK0MGLN9 » : Je m'inscris
Obtenez 100 % de réduction sur le « IOT Solutions World Congress Full Digital Pass» avec le code « IYPPZ7BS » (quantité limitée à 100 utilisations): Je m'inscris